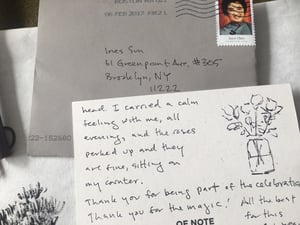 $

80.00
Two friends from college always celebrate their birthday together on the day in the past 20 years. They chose a quite and intimate time with me at my calming studio this year in Brooklyn.
We had three teas, tea sandwiches, sweets, and cake with one tiny candle. ..
This is for people who prefer a unique and tranquil way to celebrate, anything you need to celebrate, I will do my best to custom designed a special occasion for you and your friends.
Please email to book your time.